"In war, victory. In peace, vigilance. In death, sacrifice."


@ STAFF: My brother is Thorthefourth and may have the same IP address. We are not using each others accounts. I also log on from several devices

I collect photos and will be happy to swap photos of similar value!


My online status can be misleading, but I'll usually respond to anything within 24 hours!




Tamlen the Balloon Kronk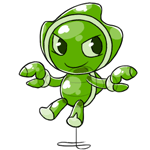 On Vacation

1 Year 2 Months Old

Level 2
Died 0
Imprisoned 0
Weight 20KG
Height 3 Metres



Lethallan


1 Year 2 Months Old


Green Fee


1 Year 2 Months Old


Earwig


1 Year 2 Months Old


Sycamore


1 Year 1 Month Old


Yhing


1 Year Old


Leafeon


4 Months 19 Days Old