Hi. I collect and trade plates & photos. I even like duplicates. Hit me up if you're interested trading too.
I am NOT online 24/7, even if my status says that I am.
I'm happy to lend most of my pets for goals.
Jasita, Einstein, and Scholar, however, are NOT up for lending as they are all in temple missions.
I love and collect angel anything.
VioletBud the Tiger Gonk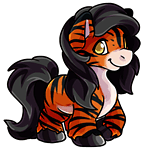 On Vacation

3 Years 9 Months Old

Level 45
Died 0
Imprisoned 0
Weight 10KG
Height 1 Metres



Silverchain


1 Year 9 Months Old


Bongles


1 Year 10 Months Old


'First Mate


1 Year 9 Months Old


Topia


1 Year 4 Months Old


Caribow


9 Months 27 Days Old


Embers


6 Months 28 Days Old