Pets
Virtual World

Games

Virtual Pet Forums

Dress Up Games

Clubs

Trading
Auctions
Games News
Battle Game

Account Upgrades

Job Centre
Are you looking for work? We can help you find the right kind of job for each of your mara pets, full time or part time, temporary or permanent. Below are all of the jobs that your pet can apply for. Each job has its own qualifactions needed, with additional qualifications also needed later for promotion, which in turn will pay a higher income. All wages are paid once a day per pet.

If for any reason your pet is regularly sick or neglected, its performance at work is low. Please remember that low performance will lose your pet its job. New jobs are added regularly, so if there is not a job to suit your pet, come back later.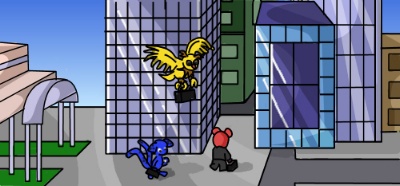 Select the type of Job you would like your pet to have...