Return to

Lowlyhood
The Greedy Fairy is part of an elite family of billionaire fairies. Her family owns some of the biggest corporations in Marada and ever since she was born, she has been given anything and everything that she wants! She is spoilt and spends all of her free time - which is a lot considering she has never had to work - shopping in Lowlyhood.
Every day, the Greedy Fairy selects an item on Marapets at random and rewards the one player who has collected the most of this item and is showing off their greed to the rest of Marada in their Gallery! There are many other
Collections
that you can complete for even more
Rewards
.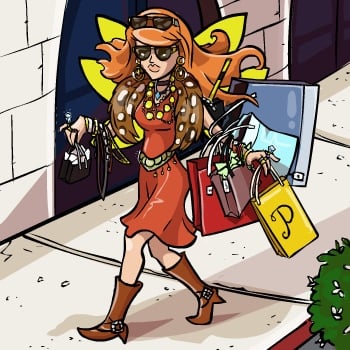 View more features that
Reward
you