Fairgrounds have always been a place to find Fortune Tellers and Slater Park is no exception. The mysterious Anastasia has just arrived and is eager to pass on her words on wisdom to you. Don't ignore Anastasia's predictions, they have been known to be very accurate...

You can visit the Fortune Teller for FREE once every 3 hours.
Return to


Slater Park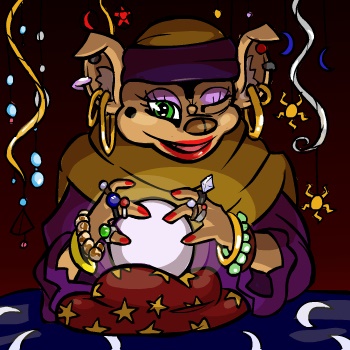 Play more Free Games to win free MP or prizes
Beware of geeks bearing gifts..