IrishMist
the Detective Yakubi
6 months, 28 days and 23 hours Old
Born
9th May 2019 06:47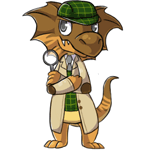 On Vacation
WARNING: I am an adult player

I started marapets in October 2017.

I am currently a member of the Addicted To Mara Club

If you message me about trades in a rude manner and make me offers that have nothing to do with what I asked for you will be blocked from making trades. Has happened too many times. You are not entitled to my items just as I am not entitled to yours.

I would prefer to not be talked to on this site as I no longer view it as a social game, however I am willing to help you with the game if you have any questions and always respond to mail as long as your respectful.