This is the
temporary
layout for tablets.
Rotate your device
on it's side for full screen

Ellay
the Galaxy Walee
1 year, 5 months & 15 days Old
Born
1st Jul 2018 01:05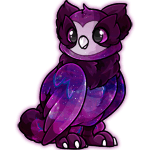 On Vacation

NAME: Holly
AGE: 27
LOCATION: NJ

Slowly learning more about this site and having fun!
Hopefully will get some pretty pets along the way.

Just simply stumbling through life with my best friend ♥