Yein
the Valentine Sindi
4 years, 3 months & 24 days Old
Born
30th Oct 2015 15:55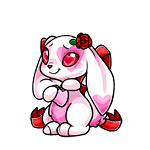 On Vacation
o hi.

I don't know if people even look at these any more but hey there. I'm Ren or iger, either or I'm not super picky on what you call me. I'm 24 years old and I've been on the site for a minute or so.

I'm not normally super chatty on the forums, but I'm friendly I promise! If you need some help around the site or are looking to chat feel free to hit me up!

...especially if you're into kpop lol. As if you couldn't tell from some of my pets I'm a sliiight fan of kpop. Ever so slightly. :P My top favorites are infinite, monsta x, up10tion, ateez, seventeen, bts, a.c.e, and vixx but there's plenty more groups I like and listen to so send me a mail if you ever want to chat about your faves. c:

None of my pets are for trade, sorry!