This is the
temporary
layout for tablets.
Rotate your device
on it's side for full screen

Isabella_Lin
the Olive Zoosh
4 years, 4 months & 21 days Old
Born
25th Jul 2015 05:30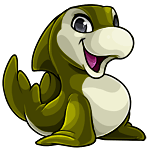 On Vacation
I am an Adult Player...... NO FRIEND REQUESTS UNLESS I KNOW YOU!

Note to Staff: I log in on my PC my laptop at different times. Also when I am out I may Log In on my Ipad ...