FurWho
the Headless Echlin
12 years, 4 months & 17 days Old
Born
22nd Jul 2007 22:10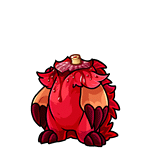 Happy




I have been a member with FurLeo since May 16, 2005, 7:51 pm!!

Staff, I don't know if have to write this or not, but will since have seen others make note of family playing the game on separate accounts. Both my husband and son have accounts, so if any problems, please advise. Thanks for all your help.


Friends Requests - I do accept, but mainly players I know.
I recently deleted all requests because had over 1000 and no
names were showing except click here, lol. Only accepting
known players at this time, thanks for understanding!!