Hello and welcome
to my
Undying Festival 2012
Blog:
it's exciting to see what will happens...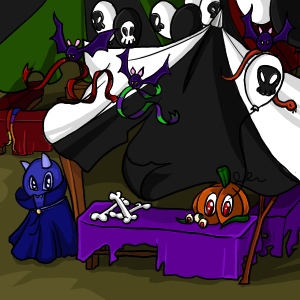 The Undying Festival is a big site event. At every Undying Festival you follow new clues, hunting for letters to solve a sentence. Bring the sentence back to this page at the end of the event, once you have finished all levels and you'll get a limited edition Daisy pet and 500,000MP!
- This event will return at an unknown date in the future -
News from 5th November 2012:
We will be having an Undying Festival this year and it will start on Thursday, 8th November! There will be 40 levels to solve, each with a prize and a letter. Complete all letters and re-arrange all 40 letters to complete the sentence to win 750,000MP and a limited edition Daisy pet. This year will be the BEST EVER!
and today 8th of november 2012 is that day !!












Ready to start?
The 1. Clue is:
She has the same as this Festival's name.
That is her only claim to fame.
2.Clue
It may be day, it may be night, but only go when the time is right.
3. Clue
You only get 3 out of 4. Whatever you try you can't get more.
4. Clue
You'll find them hiding deep down in the soil but trying to catch them can make your blood boil.
5. Clue:
bring him the items for which he asks so he can continue performing his tasks
6. Clue:
These dangerous creatures guard their mound where, if you are lucky, great treasures are found.
7. Clue:
If you saw one of these pets you might get a fright, especially if you meet one at night
8. Clue:
you may not able to keep up with the rest but at least you know you did your best
9. Clue:
with dips and turns like you've never seen, you could forgiven for turning green
10. Clue:
With dips and turns like you've never seen, you could be forgiven for turning green.
11. Clue:
You need to figure out where it could be. Which one will you pick, 1, 2 or 3?
12. Clue:
It just won't do to look second rate, if you want to impress you have to look great.
13. Clue:
This may be the place to be and it's all your's if you pay the fee.
14. Clue:
It shimmers and sparkles with lights all aglow, it's hard to resist, go on have a go.
15. Clue:
It's hard to know which way to go and if you'll win a prize or no.
16. Clue:
The time is right to get one of these, the choice is your's if you so please.
17. Clue:
A plain lunch is clearly mixed, it's up to you to get it fixed.
18. Clue:
Jump in the stream and go where it flows but don't forget a peg for your nose.
19. Clue:
They keep them closed, without a doubt, to keep the dead inside, not the living out.
20. Clue:
The bell has rung, it's time to play, at least until another day.
21. Clue:
It's in his nature to be sly, I wonder what he'll ask you to buy?
22. Clue:
Pick the one you think you should, if you're right it's twice as good.
23. Clue:
Dig around amongst the rock, there could be treasure for you to unlock.
24. Clue:
Help him out and send a gift, he can't do it himself if you get my drift
25. Clue:
It could be big or could be small, get it right and win them all.
26. Clue:
This fellow is a clever geek but also it's your help he'll seek.
27. Clue:
It looks like it's been there forever and could help make your pet more clever.
28. Clue:
Diamonds, pizzas, plushies and more but it all depends what you're looking for.
29. Clue:
You have to be quick so don't hesitate, grab what you want before it's too late.
30. Clue:
it's good to save for a rainy day so make sure you regularly put some away.
31. Clue:
If you don't want your pets under a spell pay the man to guard them well.
32. Clue:
As interest increases the price goes higher, who will be the lucky buyer?
33. Clue:
They're hot and they're tasty and covered with cheese, you know that your pet would just love one of these.
34. Clue:
It matters not if you're cruel or kind, this old thing's not in it's right mind.
35. Clue:
Head upstairs and view their range, you know it is really time for a change.
36. Clue:
They don't taste good when you lick them but they look great when you stick them.
37. Clue:
Please take care and don't get harmed, these pets are dangerous and they are armed!
38. Clue:
The rich and famous leave it all here so just line up and grab some free gear.
39. Clue:
This scary bunch is quite a sight, they're rough and tough and ready to fight.
40. Clue:
Here's where to go when you are all done, you figured it out now see what you won.
When you have completed all 40 levels of the Undying Festival, you will have collected 40 different letters. You will need to use them to solve the following sentence. If you do solve it, you will be able to change one of your pets into a random colour Daisy and receive 750,000MP!!!!
_ _ _ _ _ _ _ _ _ _ _ _ _ _ _ _ _ _ _ _ _ _ _ _ _ _ _ _ _ _ _ _ _ _ _ _ _ _ _ _!
Can you find the Undying Festival 2012 Hidden Avatar?

yes, i got the avvie, lol
IzanuelaAnazazi changed into a Gold Daisy!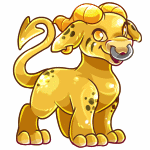 You have claimed your 750,000MP!!
20th November 2012
The Undying Festival has now finished. The Daisy pet has now been retired. We hope you enjoyed it!